WHAT ARE WE ABOUT
Organisational culture has a direct impact on your employee engagement, behaviour in the workplace and therefore, the experience you give your own customers.
Here at the Engaged Space, we are passionate about partnering with organisations like yours to improve business performance through contemporary and practical people management strategies.
With Joslyn Hutchinson at the helm, our in-house generalist HR and business operations experts, together with our legal partner, can give you the tailored advice and support you need to comply with complex employment legislation and get the most from your team.
And while we don't do it for the recognition, The Engaged Space is pleased to have won the 2019 www.ausmumpreneur.com South Australian Business Excellence Award.
OUR MANAGING DIRECTOR AND PRINCIPAL CONSULTANT
JOSLYN HUTCHINSON, MBA, GradDip Mgmt, GradCert Mgmt, BHlth Sc.
Joslyn recognised a gap for businesses to access advice and to support the management of workplace issues that reduce HR risks and work towards building high performing workplaces. The Engaged Space was created to fill this and provide a cost effective solution that will support the growth of its client community.
Joslyn is a specialist Human Resources practitioner with experience across a broad range of industries. With a contemporary and holistic approach to HR and business, utilising her Masters of Business Administration (MBA), it allows her to effectively integrate best practice and practical HR solutions to resolve workplace issues.
She is pragmatic, but most importantly envisions the employee experience and aims to positively influence that within an organisation to achieve a great workplace and a high performing culture that is compliant with our complex industrial relations system, has the ability to adapt effectively to change and achieve results. She is recognised for delivering sound advice and solutions to support the clients achieve their objectives.
OUR VALUES
Our demonstrated values include;
Delivering service excellence. Transparency & communication. Striving to learn everyday. Embracing innovation.
THE ENGAGED COMMUNITY
Join our Engaged Community, just like these businesses and many more.
We have established a great partnership with The Engaged Space and their support with developing and managing our human resource systems and processes. We appreciate their wide range of services they provide and their knowledge of complex industrial relations systems.
Jos and her team are extremely knowledgeable, helpful and thorough and we value their experienced judgment.
The Engaged Space looks after our most important asset – Our people
Silvia Frost, General Manager, PGS
As a busy medical practice, we realised a number of HR challenges that we were confronted with and that we were ill equipped to manage this situation ourselves. The Engaged Space was our solution. Joslyn Hutchinson met with us and quickly and efficiently assessed our situation. She presented a well thought out plan and supported the implementation that enabled our organisation to restructure, which was invaluable to achieve what we required.
Professor Peter Hewett, Chair, Colorectal Surgery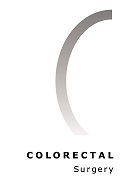 Joslyn was invaluable in helping create a workforce strategy and undertaking recruitment activities for our small not-for-profit Openlight. We appreciated that Joslyn focused on understanding our organisation, our business and our values.
Understanding our organisation was important as Joslyn considered our situation and priorities holistically. This meant she was able to deliver a tailored service to fit our means and goals, rather than just providing an off-the-shelf solution. By facilitating a workshop with the board, Joslyn was able to learn about our organisation at the same time as helping us refine our thoughts and reach a consensus.
Joslyn both prompted us to think strategically about our business, but importantly enabled us to act strategically. As an organisation with limited staff resources and a volunteer board, Joslyn's support was crucial. Being able to rely Joslyn's experience and management of the recruitment process meant that the board and myself were able to concentrate on the strategic issues.
As a values-driven community organisation, having someone that was understood and was genuinely aligned with our values was important in achieving the right outcome. Joslyn was able to integrate our values into the workforce strategy and recruitment process and keep the board focused on what we were trying to achieve.
Joslyn's flexibility and personal approach was key to working with Openlight. As volunteers we often work after hours and in our lunch breaks, so having someone who was able to work with our schedules was fabulous. Openlight is about connecting people, so we valued the personal connections that Joslyn established with us.
Dr Patrick Korbel, Chair, Openlight
I have no doubt that there are many other small business owners like myself, who have found themselves challenged in specific areas when it comes to running a small business. We are expected to understand such a broad range of things, that there is always the feeling that something is lacking. This is where Jos at The Engaged Space saves the day. Jos has a diverse understanding of all things business and she has empowered me with the tools to make informed independent decisions relating to my HR needs.
Every correspondence with The Engaged Space is of the highest standard, clear, concise, informative and offered solutions tailored not only to my business needs, but also the needs of me as a person.
On a personal level Jos has shown me the importance of a good work life balance and supported me in looking to and planning for the best outcomes for my future and the future for my business. Jos really takes the time to understand the needs of both the businesses and the people she supports.

Sally Edmonds, Managing Director, Ceramica Tile + Design