NOT READY TO COMMIT TO AN ON-SITE HR MANAGER? WE HAVE A SOLUTION
Our retainer packages provide priority service and there are a variety of options to suit every budget and need. This is a cost-effective solution to engage an expert HR and Business Advisor who will seek to understand your businesses priorities and support strategic and operational matters. Your dedicated expert will build internal operational capacity to let you get on with what you do best.
ONGOING SERVICE PACKAGES
| | |
| --- | --- |
| Service Package 1 | Up to 3 hours of priority support per month |
| Service Package 2 | Up to 6 hours of priority support per month |
| Service Package 3 | Up to 9 hours of priority support per month |
| Service Package 4 | Up to 13 hours of priority support per month |
Bonus hours are included within each package for every 12 months of service, to meet additional short-term needs at no extra costs.
Service Package 4 also includes an annual standard Organisation Culture & Employee Engagement Survey for every 12 months of service.
Bespoke packages are available on request.
Contact us for a pricelist.
PROJECT CONSULTING
To achieve a specific outcome for your business, across the variety of service areas offered, individual consulting projects will be scoped and quoted, based on your requirements. Contact us to discuss your specific needs.
OUR APPROACH TO HUMAN RESOURCES CONSULTING SERVICES FOR ADELAIDE BUSINESSES
Do your people give you a competitive advantage? At The Engaged Space, we want to help everyone get a professional people person on board. We understand the HR challenges facing companies across the country and want to help you get ahead of the curve with smart, up-to-the-minute HR advice, consultancy, and support. No longer can HR be a function that operates in a silo. The business needs of today require HR professionals to have a strong business acumen to ensure strategies can be effectively integrated across the entire business and are underpinned by strong change management principles. Our dedication to values based, holistic, bespoke solutions sets us apart from the majority of HR consulting companies, ensuring that your business receives a targeted service that addresses your unique needs.
Whether to prevent future friction or smoothing out existing organisational wrinkles, we deliver the professionalism, vision and innovation in our consults that create a diverse, inclusive, motivated and productive workforce that are ready to work together. We've helped consult businesses of all sizes across a diverse array of industries get to the bottom of their HR problems, creating clear, actionable programs that help improve the culture and productivity of your workplace. Discover how we could help yours by starting a conversation.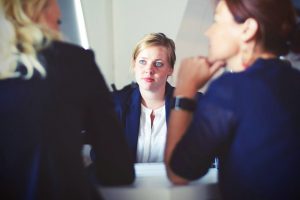 GROW YOUR BUSINESS, IMPROVE YOUR BRAND
So much comes under the banner of HR – from workforce structure, leadership and employee development, workforce planning and strategy, recruitment, change management, employee wellbeing, building team effectiveness, conflict management, policy and procedure audits to establishment advice. Our expert consultants are here to provide a complete range of services that help you guide your business towards success now, and into the future.
As highly experienced HR consultants in Adelaide, The Engaged Space understand that for new and expanding companies, managing an increasing number of people can be challenging. That's why we pride ourselves on being able to deliver results into any business through consultancy that has a substantial and measurable impact on the diversity and quality of your talent, your retention rates and your overall productivity. From stay interviews that give you a chance to get inside an employee's head and see the workplace from their eyes to building an employment brand that's attractive to highly-capable, talented individuals, our HR consultancy services are there for you with creative, effective solutions to common problems.
The smart choice for organisations of every size with solutions available for every budget.
With HR & Business expertise, imagine the possibilities that can be achieved through The Engaged Space. Contact us at our Adelaide office on 0421 271 791 and have a chat with our team to find out what we can do for you.
You can also fill in our contact form or email us at contactus@theengagedspace.com.au with any questions.